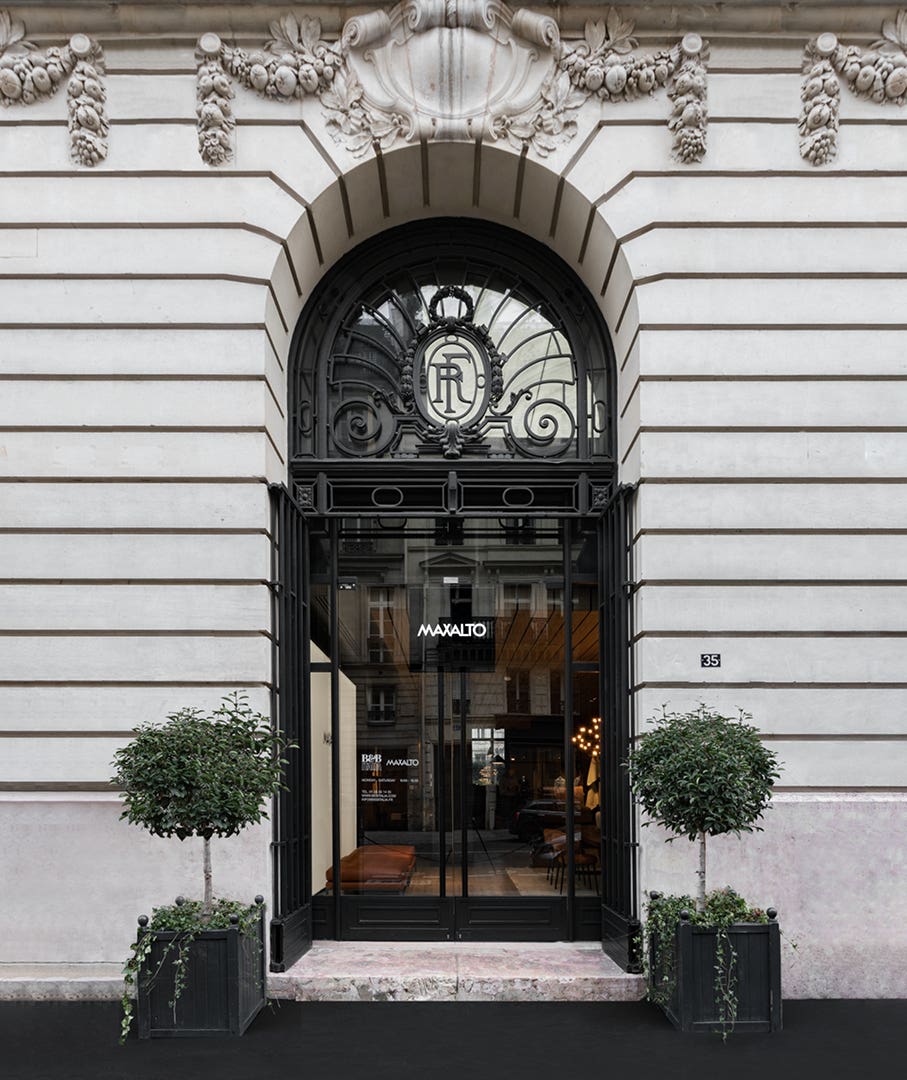 Maxalto reveals the new pages of its story at Maison&Objet in Paris from January 19 to 23. A story that, for almost three decades, has told of a timeless bourgeois elegance; one in which the Parisian moods of the years between the two wars are echoed, but one which also reflects a certain culture of living made up of elegance, hospitality, understated style and substance.
The new pieces designed by art director Antonio Citterio, presented at Maison&Objet, are therefore not a "collection", because they fit seamlessly into the catalogue, dialoguing with its elements, often in a surprising assonance of opposites thanks to unprecedented forms of organic inspiration that contrast with the more formal ones of the Déco aesthetic. A new chapter that does not distort, but if anything, reinforces a stylistic signature that does not mimic the manners of but rather, one that lives and evolves together with the society it represents.
In this way, each piece enriches and completes an environment that is more conceptual than domestic, where nothing is dictated by chance, ostentation or commercial convenience, but rather fits into a precise horizon of meaning.
There are new profiles and sizes, innovative materials and updated colours, not to mention re-issues of historical elements, revised to be more solid and functional. There is, above all, a blend of culture and territory, of creativity and of practice, that even in the industrial paradigm, remains craftsmanship. It seeks artistic solutions where aesthetics and elegance are values that are as practical as they are philosophical, and that continue to be, in the globalized world, the most authentic representation of Made in Italy.
An identity that has remained relevant by renewing itself for centuries and one that Maxalto practices by combining the results achieved by the Medieval workshops with polytechnic knowledge that has since become technological know-how. By continuing to pursue an ideal aesthetic capable of surviving all trends and all times, as Oscar Wilde teaches, beauty is forever useful.
Arbiter, sofa – Lilum, sofa – Cleide and Despina, chairs – Sileo, bed – Privatus, screen – Diakos, carpet
OPENING EVENT
19th—23rd January 2023
2023 Maxalto Collection
Paris, 35 Rue du Bac