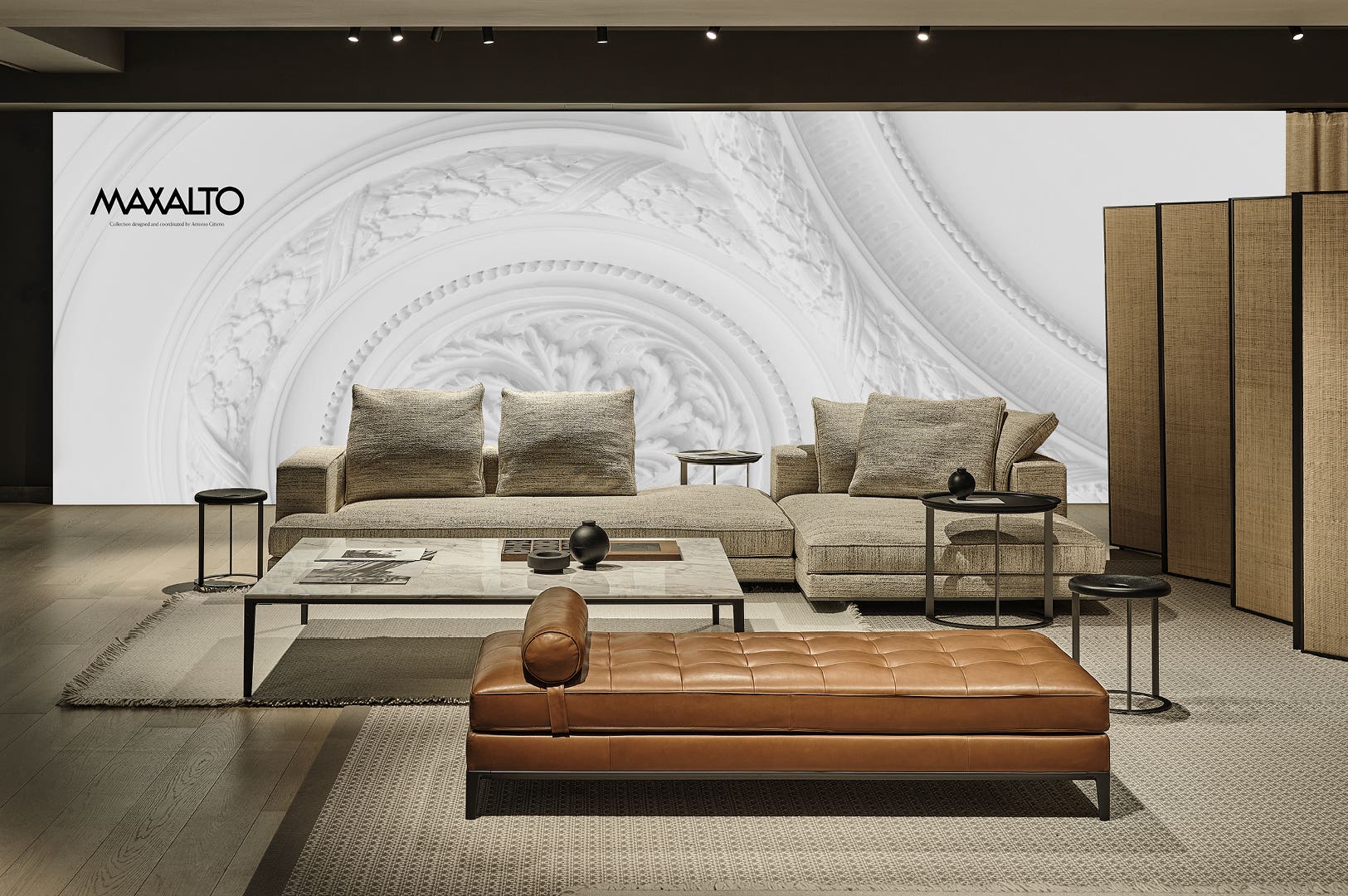 After last January's preview at Maison et Objet in Paris, Maxalto continues to unveil the new pages in its story at the Design Week in Milan, scheduled from 18 to 23 April.
For almost half a century now, the Maxalto story has told of timeless bourgeois elegance that, despite having definite echoes of Parisian moods from the years between the two wars. The brand, first and foremost, reflects a certain lifestyle that embraces hospitality, sobriety, substance.
LILUM SOFA, ELIOS SMALL TABLE, LITHOS SMALL TABLE, CARATOS ARMCHAIRS, INTERVALLUM OTTOMANS, BIBLIA BOOKCASE.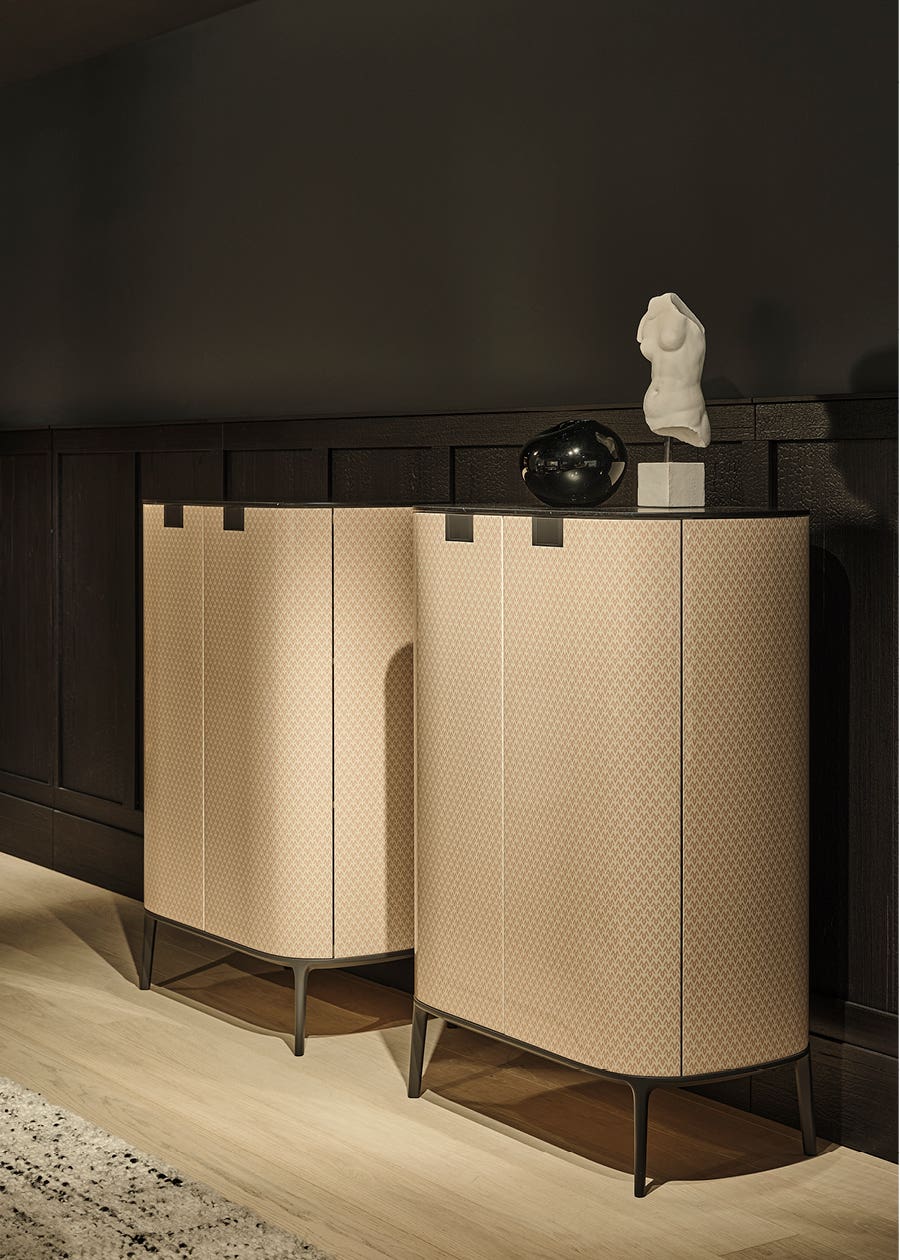 The Tesaurus family of high cabinetry storage units introduces a new variant for the 90 cm wide element. Inspired by traditional large travel trunks, it takes the original Maxalto logo of the 70s and uses it as a pattern, repeated across the entire surface and finished with a glossy polyester varnish. The result is an iconic and highly refined piece.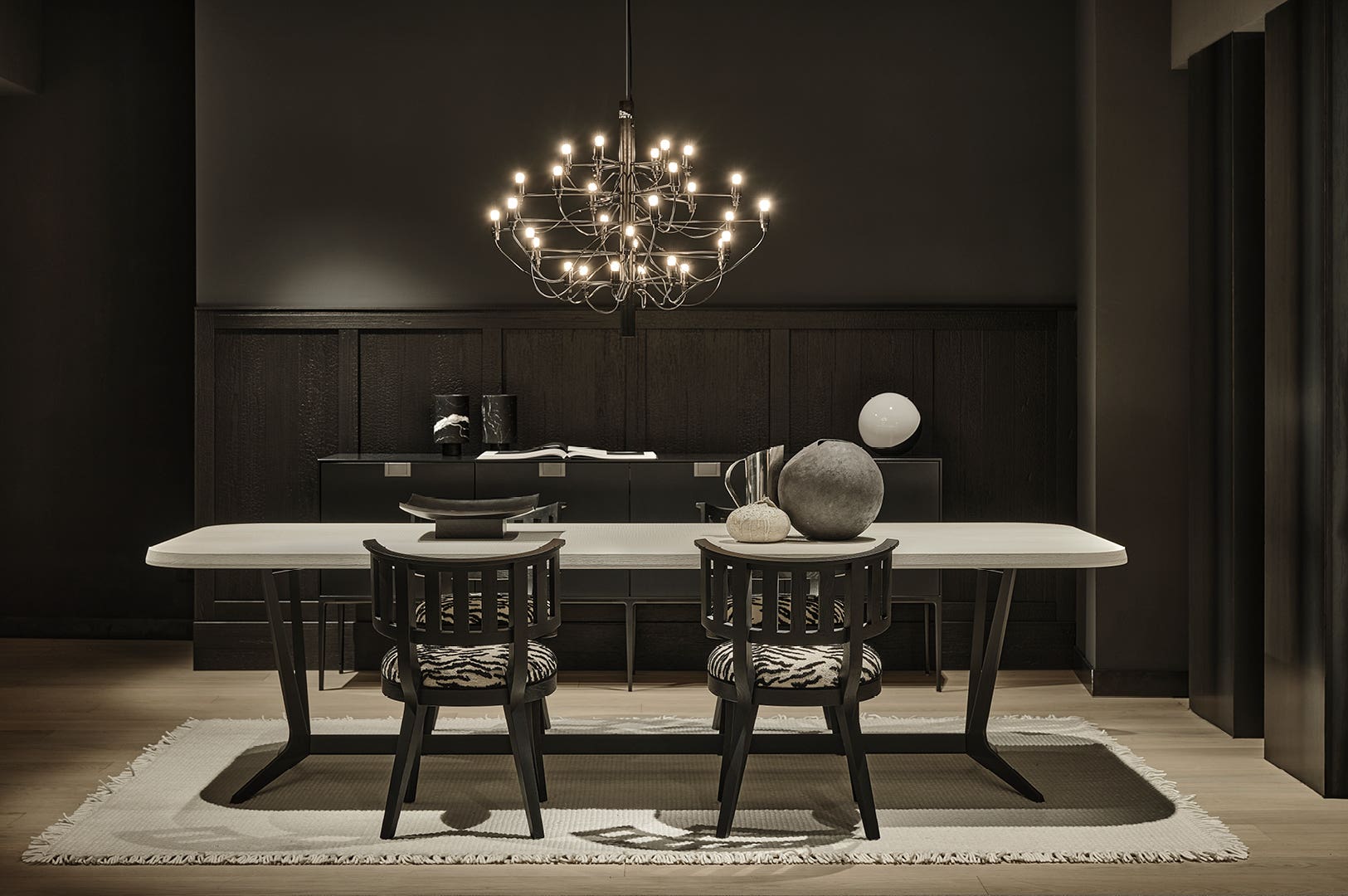 Maxalto wood essences lineup sees the introduction of the new white rough cut oak finishing that will brighten up Maxalto'ssettings with inedited brights shades. This new wood finishing will be available on a limited selection of products only.
ASTRUM TABLE, CLEIDE CHAIR, ALCOR STORAGE UNIT.
ARES TABLE, SELLA BENCH, CARATOS CHAIRS.
AMOENUS SOFT SOFA, ELIOS SMALL TABLE, PRIVATUS WINDSCREEN.
SILEO BED, CARATOS BENCH, RECIPIO '14 SMALL TABLE, ERACLE STORAGE UNIT, FEBO SOFA, LITHOS SMALL TABLE.
Thanks to Dresswall - The Origin of Possibilities.
OPENING EVENT
19th—23rd January 2023
2023 Maxalto Collection
Paris, 35 Rue du Bac